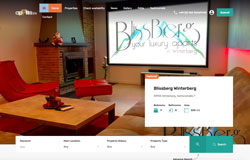 Wir hatten eine Lösung gesucht, mit der wir mehrere Unterkünfte in einem Zugang mithilfe einer Cloud Applikation managen können. Wichtig war uns eine API. Beds24 ist eine unglaubliche Software zur Verwaltung von Unterkünften. Sei es für eine Ferienwohnung oder sei es für einen ganzen Vermietungsservice – mit Beds24 sind keine Grenzen gesetzt. Mithilfe der Auto Action Funktionen lässt sich das Management bis zu einem maximalen Grad automatisieren. Einfach nur perfekt bei einem unschlagbaren Preis! Wir konnten mithilfe der Software einen Vermietungsservice aufbauen. Die Software genial, der Support perfekt. Da passt einfach alles!
---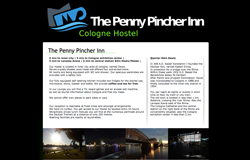 Anfangs habe ich mich schwer getan das richtige Buchungsprogramm zu finden. Ähnliche Leistungen mit unterschiedlichsten Masken und utopischen Preisunterschieden. Wer sich nicht scheut, sich in die Materie von PMS, Channelmanager, etc. einzuarbeiten, dem kann ich beds24 nur wärmstens ans Herz legen. Anfangs scheint alles etwas kompliziert, doch mit Hilfe der gestellten Videos und Dokumentationen findet man sich schnell zu recht. Das Support-Team steht einem immer mit nützlichen Tipps zur Seite. Es wird stetig an Verbesserungen gearbeitet, wie dem Drag and Drop Kalender. Beds24 bietet auf DIY-Basis Alles, was große Softwarelösungen mit komplizierten Verträgen, utopischen Preisen und bescheidenem Support bieten. Beds24 ist für kleine Unternehmen nicht nur sinnvoll sondern ein Muss um Konkurrenzfähig zu werden. Ohne Beds24 wäre mein Hostel nicht da wo es heute ist.
Vielen Lieben Dank für die tolle Unterstützung und auf eine lange weitere Zusammenarbeit in der wir gemeinsam wachsen.
---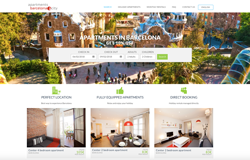 We are a small company from Barcelona and we manage the apartments (approx. 30 individual units) directly. It's been 4 years since we started using Beds24 and it's property management system made our day to day activities a lot easier while drastically reducing the workload (probably reduced 3-4h of work a day).
We had previously tested some other PMS, channel managers and booking systems, and none of them offered such possibilities and definitely not for such good price! We book our apartments the same way a hotel books rooms – on Booking.com we have 2 types and then the bookings get assigned to the actual apartments – this is very easy to set up in Beds24 by using virtual rooms. Automatic emails make our life easier (whenever we get a reservation, the client automatically receives an email with arrival directions and answers to FAQ, etc.).
It's also easy to optimize revenue by increasing the price automatically for high-demand periods, or applying a discount for low seasons, last minute, etc. Beds24 is booking.com preferred partner, and it works great with them, importing all the modifications, you can even report the credit card as invalid directly from Beds24. On top, we use Beds24 to create invoices, we can follow the monthly revenue by the click of the mouse in standard reports. Besides, with some basic css, you can modify the look and feel and adapt it to your other web content, and get a nice booking website.
---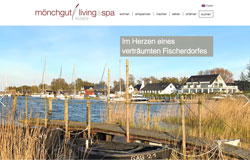 Wir haben uns viele PMS angeschaut, bevor wir uns für Beds24 entschieden haben und bisher haben wir unsere Wahl keine Sekunde lang bereut.
Von der Flexibilität und den technischen Möglichkeiten her ist Beds24 schlicht grandios. Mit Beds24 lassen sich selbst komplizierte Wünsche und Vorgänge abbilden. Beds24 bietet Möglichkeiten, die selbst sehr viel teurere PMS nicht bieten können. Ohnehin ist der Preis von Beds24 unschlagbar. Wir haben kein anderes PMS gefunden, das preislich und technisch mithalten kann.
Außerdem ist der Support vorbildlich. Egal, ob man banale oder schwierige Fragen hat, man erhält stets eine persönliche Antwort in wenigen Stunden und wird nicht mit standardisierten Antworten abgespeist, wie es leider bei vielen Mitbewerbern gängig ist. Außerdem ist der Support sogar für sinnvolle Verbesserungsvorschläge offen und bemüht, individuelle Wünsche zu berücksichtigen.
Kurzum, wir können jedem Beherbergungsbetrieb Beds24 wärmstens empfehlen!
---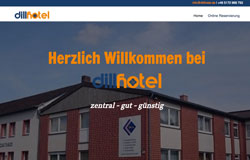 Beds24 hat uns des besseren belehrt! Wir haben unterschiedliche Lösungen zu sehr unterschiedlichen Preisen getestet. Uns ging es gar nicht darum, dass eine Lösung günstig sein sollte. Wir wollten eine funktionierende und anpassungsfähige Lösung mit gutem Support haben. Nach zahlreichen Testversuchen haben wir zum Glück Beds24 gefunden. Unsere Erwartungen wurden übertroffen, hier passt einfach alles. Insbesondere die Anpassungsmöglichkeiten und der Support haben uns überzeugt. Danke, Beds24!
---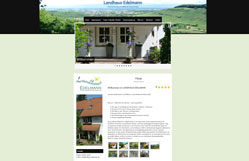 Schon lange suchten wir nach einem guten und günstigen online Buchungssystem für unsere Homepage. Beds24 war genau das richtige für uns. Der Channel Manager mit vielen Vertriebskanälen. Ein Property Management System das sich genau an unsere Bedürfnisse anpassen lässt. Preislich ist Beds24 sicher eines der günstigsten Systeme! Es ist einfach einzurichten, und wenn es doch mal problematisch wird, ist der Support schnell hilfsbereit. Damit können wir unseren Gästen provisionsfreie online Buchungen anbieten und Anzahlungen entgegennehmen. Wir werden Beds24 uneingeschränkt weiterempfehlen.
---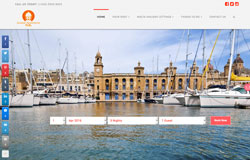 We had been on the look out for a PMS/CRS, Channel manager solution and Booking engine that would give us holistic management of our properties whilst being affordable and well thought out.
We wanted multiple rates + policies to show on our website with same conditions as shown on Channels and OTAs as well as automated Guest and Staff communication by email and SMS, channel management and offers as well as yield optimisation of rates. We also automated our notifications to staff and created accounts for different members to focus on their tasks. This made work simpler and highly efficient enabling us to focus on business development of future properties and scalability.
Although we were hesitant at first to take on a self catering solution, we found the material prepared on Beds24 Wiki section highly informative and their customer support fantastic. It is evident that the persons behind this have done their homework well and we're delighted to be using them. Absolutely a perfect solution for our business needs.
---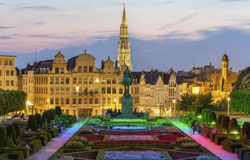 Hakem, Arenberg Home Apartments Brussels
Coming from IT/Telco world and recycled into hospitality operations business, I spent almost 2 years testing/experimenting PMS and channel management software that match with my business model. I was simply looking for a solution that resolves my practical problems of double booking, taking payments automatically, flexible reporting on costs of operations so I can track what's going on.
While most of them look shine and beautiful, I got disappointed by their expensive pricing model, and closed architecture not allowing creativity in operations. I came accross Beds24 that answers favourably to all my requirements and even goes beyond by offering amazingly advanced functionality such as yield price management . Most importantly, anytime I wake up in the morning with a new idea Beds24 still accompanies me by making its reliable APIs available for a try.
Besides evolutive features, other important aspect is support . Beds24 support is 5 stars: Efficient documentation written in Wiki and available videos for self learners. An extremely reactive team who knows what it is doing. No bug found in more than 8 months of operations, which deservers awards.
I highly recommand this software for hands-on users who can build even their own hospitality software on top of this rock-solid core PMS!
---
I had spent months trying to find a new PMS and Online Booking Engine for our bed and breakfast. There are literally hundreds out there, and I have tested lots of them, but trying to find one that would work for us seemed to be impossible. However Beds24 seems to be ideal. It has a huge range of features that are continually being updated and every time I think "wouldn't it be great if it could do..." I discover that it either already can, or they can find a way to make it happen. You can customise it as much or as little as you like and I have taken quite a long time to get it set up just the way I want it and despite me asking endless questions, I have always had quick and helpful support from them. The pricing is also very reasonable for such a fully featured system. My only regret is that I didn't find it sooner as I would have saved myself a lot of time.
---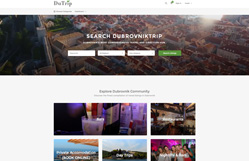 After I graduated and worked in tourism for some years I decided it is time to run my own business. Currently I am running 20+ apartments in Dubrovnik (Croatia). Without channel manager support my job is not possible to function. I looked online for couple of days and after I found Beds24, I knew from the start it was right choice. After some months of their great service and support I can say that I made great decision! They offered exactly what I needed and their fees are fair and probably best on market (without hidden cost). If you like visiting Dubrovnik - through my website you can discover the great compilation of travel listings , and book your stay directly (commission free & powered by Beds24.com)
---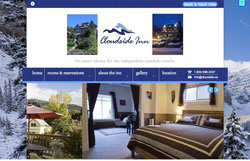 As we built our own website, it was important that we had a reservation system that we could adapt and tailor to our exact needs, as well as one which was easy for customers to use, and provided all the right functionality. Not only has the Beds24 system achieved this, but it has enabled us to move way beyond what we used previously. And the team are always on hand to help with any issues or questions.
I invested considerable time in researching the many different option on the market, and we made the right choice with Beds24 as it is far, far more economical than many of its competitors, and provides a much better return on investment.
---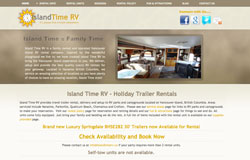 Island Time RV is a travel trailer rental company located in Nanaimo, British Columbia Canada. Our requirements for a booking system were quite unique, as we are not a conventional cottage, bed & breakfast or hotel. After searching and testing many other booking systems that fell short for our needs we found Beds24, thankfully! Our experience configuring and integrating Beds24 into our islandtimerv.ca website has been simple and effective, even with our custom needs. Working with the team at Beds24 to add some special enhancements has been a pleasure. They are a team on their game, quick and responsive and able to exceed our expectations on all levels…Thank You Beds24!
---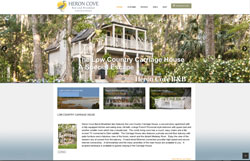 Byron Atkinson, Heron Cove Bed and Breakfast
Beds24 continues to exceed our expectations in every way. Their booking/channel management system is very intuitive and if you have any questions they are very prompt to respond. Every interaction with them has been a true pleasure! They continue to partner with more and more OTA's increasing their channel management's reach. If you're looking for an all-in-one booking and channel management system then I would strongly encourage you to stop your search and try Beds24!
---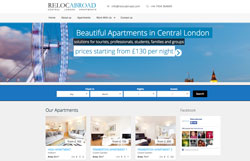 Stefano Greco, Relocabroad
With Beds24 we have finally found what we were looking for. After trying many software and experiencing controversial results we now have a great booking system which delivers exactly what it promises and it is constantly updating with new interesting features. Beds24 offers a degree of flexibility and adaptability that is really hard to find in other competitors allowing us to set up our products properly and manage them smoothly. Support is also excellent offering prompt replies and high levels of customer assistance. We highly recommend Beds24, give it a chance and you will not regret it.
---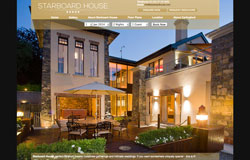 Breda, Starboard House
After trying many online booking systems we found that Beds24 provided the best booking system that is easy to use, has a lot of options to suit every accommodation provider and their technical support is very fast and helpful. I would receommend them.
---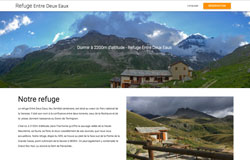 Beds24 hat uns überzeugt, da es sich perfekt personalisieren lässt und einen grossen Funktionsumfang. Ausserdem passt das Preismodell auch sehr gut für kleinere Hotels. Und das wichtigste der Kundenservice ist gut und sehr reaktiv, ich habe fast nie länger als eine Stunde gewartet.
---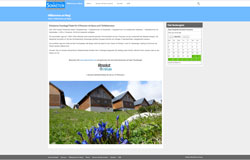 Robert Dürlinger, Panorama Berghütte Sonnstein
Ich danke Beds24.de für die hervorragende technische Unterstützung und ganz besonders für die Umsetzung meiner zahlreichen kleinen Sonderwünsche für eine noch komfortablere Hüttenbuchung :-) Mit Beds24 können auch kleine Betriebe und private Vermieter wie ich ihren Gästen den von großen Hotelketten gewohnten Online-Buchungskomfort bieten und Buchungen Dank der zentralen, Buchungsplattformübergreifenden Echtzeitverwaltung binnen Sekunden automatisch bestätigen! Neben der technisch professionellen Buchungsabwicklung die den Schutz der Daten meiner Gäste sicherstellt kommt Beds24 meinen Gästen auch preislich zugute: Da viele Gäste -insbesondere Stammgäste- provisionsfrei über die eigene Website buchen kann ich die Hüttenpreise ohne große Zuschläge kalkulieren. Ein preislicher Wettbewerbsvorteil der noch mehr Gäste zu Stammgästen macht. Danke, Beds24!
---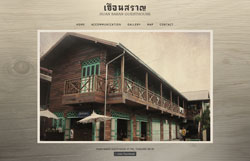 Beat Wehrle, Huan Saran Guesthouse
I am very happy with Beds24, It makes my work with 2 guesthouses much more easy and thanks to more booking engines, we increased our bookings many times.
---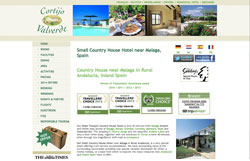 We looked for a suitable online booking system for over 2 years and trialled 3 systems before shoosing Beds24. We found no other system had the flexibility or the ease of use delivered by Beds24, and certainly nobody could match the price. With Beds24 system we have managed to reduce our booking processing time and increase conversion. Added to the product's excellent performance, is the second-to-none customer service Mark and Annette are always available to help and are a delight to work with. We have no hesitation in recommending Beds24.
---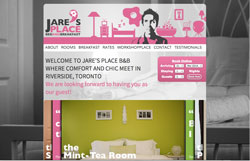 Jeremy Greer, Jare's Place Bed & Breakfast
Beds24.com was a fantastic find! The calendar system meets all of our bed and breakfast website needs. Learning the system was easier than expected with all of the troubleshooting offerings in the forum section of there website. They were also open to adding features for us. The staff has been so patient with me and answered all of my questions and concerns for setting up my site. Thank to Beds24.com for offering a simple yet advanced calendar system. You have make website upgrade a possibility.
---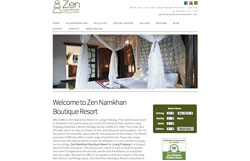 We use Beds24 since over a year we are very happy about the program it's work well when we synchronized with other databases like Expedia. The technical support is also first class. They did a great job.
---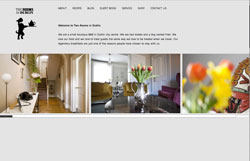 Garvan Gallagher, Two Rooms in Dublin
After a lot of searching, reading reviews, trying software, installing and uninstalling various plugins, I found beds24. It's a perfect piece of software for a small B&B / hotel / guesthouse. And it's very reasonably costed. I was able to import all my AirBnb bookings into the calendars for the various rooms and easily customise the booking page for our website. Then we had to start charging VAT, and with beds24, it's quite easy. The bits I love - generated invoices, one-click standard replies, able to add on other non-accommodation items to the booking, automatically update existing booking channels (eventually - delay is not beds24 however) and most of all, not having to reply to the mountains of emails we can't accommodate as potential guests can search themselves for our availability. It's become the backbone of our booking process. The support is excellent too, and they have a pretty full (and fully supported trial process). Well done.
---
Clive & Shelley, Kenlea Cottage
Kenlea Cottage is a small B&B with four bedrooms, we are situated in Wellington NZ. We were really pleased to find Beds24 it is exactly what we needed, being new to the market we needed to be out on the internet on multiple sites and there is no effective way of doing that without a service such as Beds24.
We set up Beds24 by ourselves in no time at all and synchronised six different calendars. We don't use all the features of Beds24 however we find the features that we do use to be exceptional good value compared to anything else available. We even set it up for a friend of ours who owns a 12 Bed Motel and he states it saves him quite a few hours of work every week. The support is exception always personalised service whenever needed.
---
Before we chose Beds24.com we evaluated more than 23 on-line booking systems from 7 separate countries.
Some systems were simply too expensive for a small B&B like ourselves and most did not have the minimum facilities that busy hosts need to simplify their lives and maximise profits.
We've found the Beds24.com interface easy and intuitive to use without reading manuals and the developers remain very responsive to our comments and wishes.
Beds24.com's security features are in advance of their competitors and for sheer value for money their online booking system and reservations calendar is unsurpassed.
At most data entry fields in Beds24.com immediate help is available if you `hover' the mouse over the field - beats reading the fine manual! Beds24.com has simplified our busy lives and increased our profits!
---
Gregg, The Nags Inn
We decided to use Beds24 after going initially with another system. Beds24 is very simple to use and automates the feeds to OTA's. Its advantage over other offerings is its integration with booking and OTA's rate files, Email confirmations and the automation. We are principally a restaurant so have little time to spend using the accommodation software. It took half a day to load our outstanding records and about the same time to link into the rate feeds.
We have not looked back since. We are a 5 Star Inn and have just received a TripAdvisor Excellence Award (top 10% percent in the world) and have also got a Gold Service Award from WTB along with 5 stars from the Food Standards Agency.
---
We have designed and manage many websites for small and medium sized hotels and B&Bs. We believe we understand the needs of hospitality sector and have a clear view of what works for our customers. We have worked for a number of years with Beds24, having tried many other flavours in the past! Beds24 is extremely easy to integrate with websites regardless of the platforms used. The flexible rate plans, multiple property option, and easy management tools, make rate management and channel management effortless for us and our clients. Where we have needed new or additional features, Beds24 have been responsive, accommodating, and delivered great solutions. Annette & Mark are great business partners and we cannot think of a single reason why we would use another company.
---